Knockout! Announcing the kakairu mini trope tournament!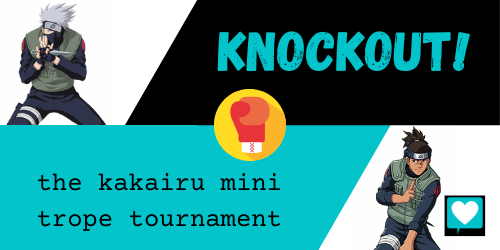 The kakairu.rocks forum is hosting its first event! Dynamic! Youthful! Exciting!

Come join us for our battle of the tropes, vote as they go head-to-head weekly and win prizes with your nomination!
First prize: a dedicated fic written just for you by one of the mods!
Second prize: a fic banner or another image created for your work or for a theme you'd like!
Nominations and more details will be released on 9 June 2020!
Watch this topic for details, and get your tropes ready for battle!