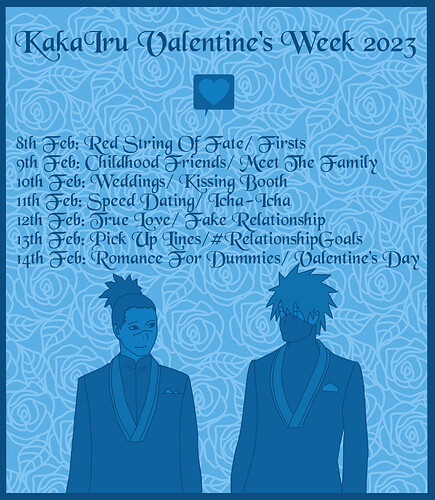 Get excited! KakaIru Valentine's Week 2023 is just one month away!!!
If you haven't started on your creations yet, please start doing them soon to ensure you'll be able to post them in time!
If you're not familiar with how the event works, or you want to be reminded of the rules & guidelines, please go here.
And if you still have any questions about Valentine's Week, mod @kakairu-shrine can tell you anything you want to know!
Happy creating!