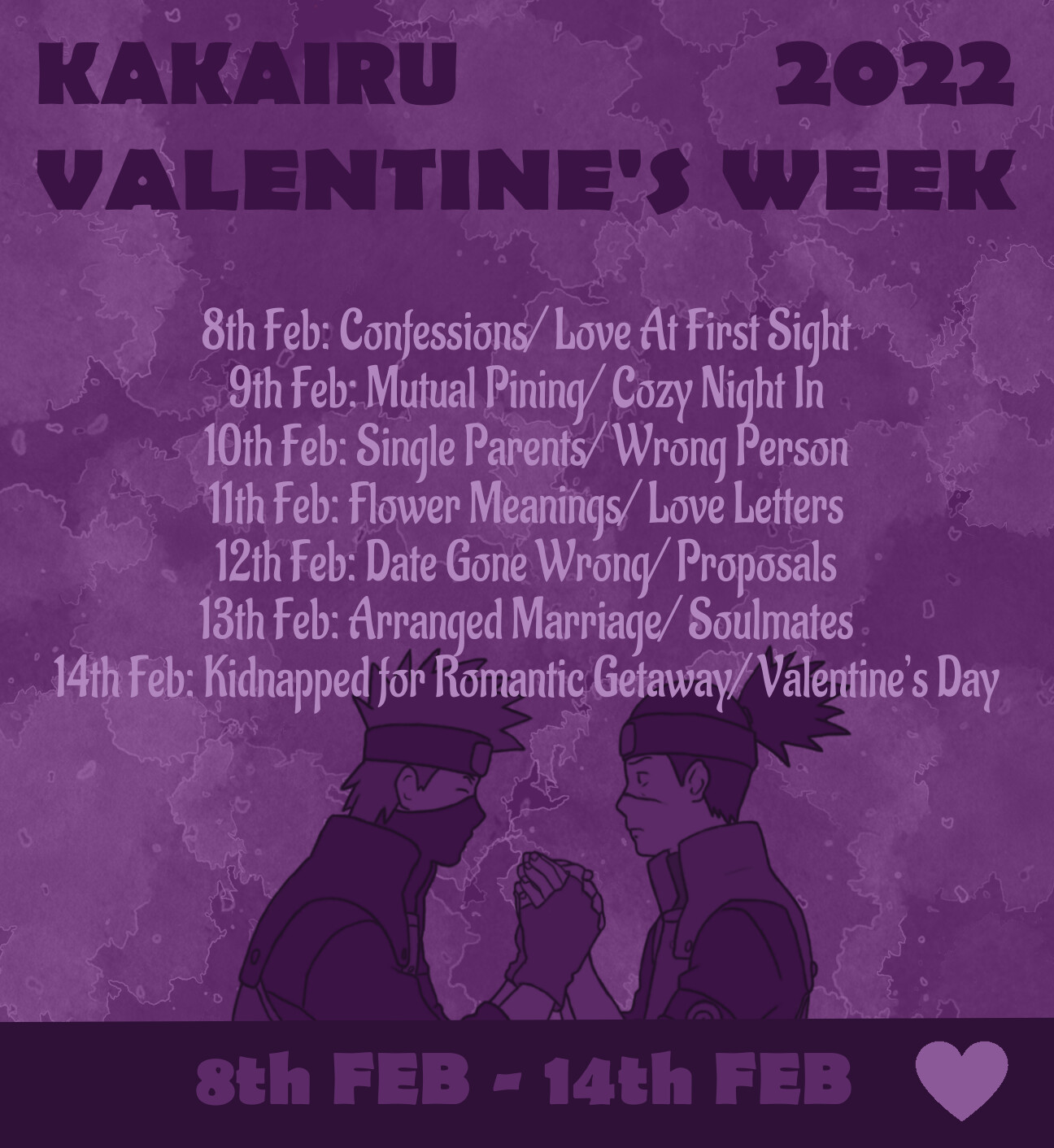 Hey everyone! Just a friendly reminder that KakaIru Valentine's Week 2022 is one month away!
If you haven't started making your creations yet, we recommend you do it now, so you're not rushed for time when February hits!
If you're not familiar with how the event works, or you want to be reminded of the rules & guidelines, you can read them here. And if you have any questions, please don't hesitate to reach out!
We can't wait to see what you make!