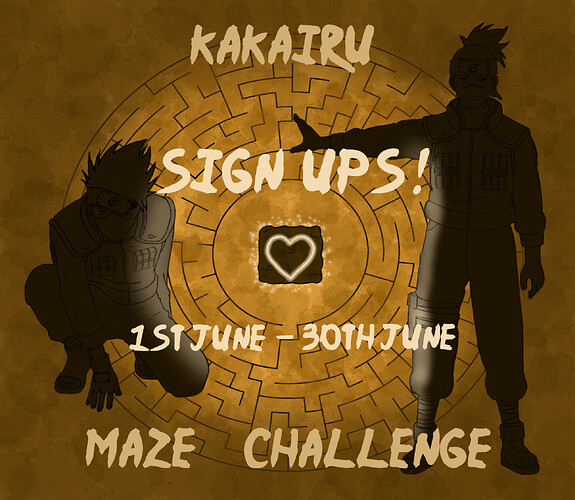 It's the middle of June, and that means there's only TWO WEEKS LEFT to sign up for the KakaIru Maze Challenge 2021!!
If you haven't yet, we seriously recommend it - it's going to be so much fun, and there are so many super cool prompts for you to work with!
For those of you who have already signed up, go and check your emails if you haven't already - Kakashi was getting impatient, and wanted to go after Iruka ASAP, so he convinced us to start sending out the mazes!

If you want to read more about the event, see this post. And if you have any questions, please don't hesitate to contact us!
We can't wait to see what you create!!!