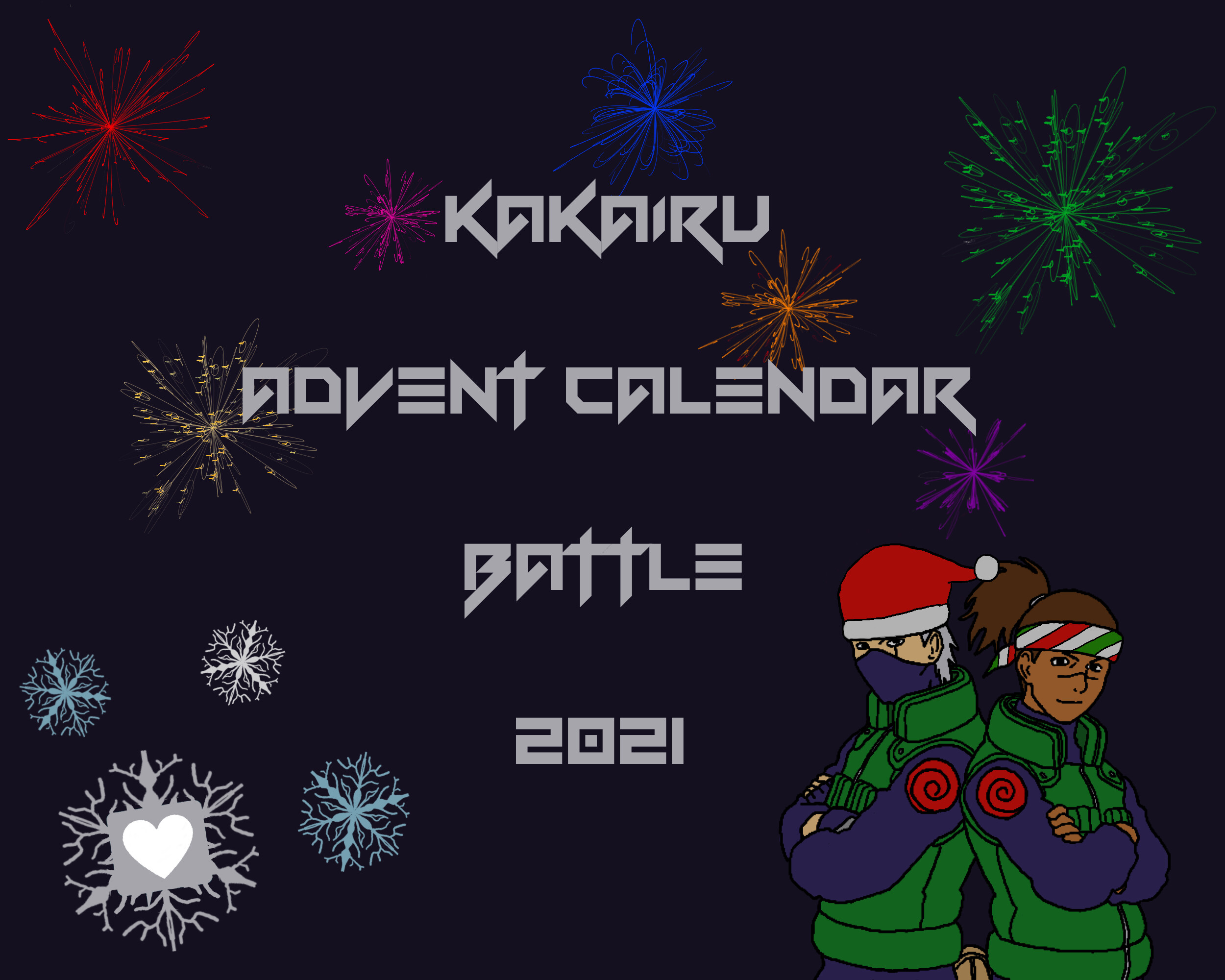 We are excited to introduce our new holiday event, the KakaIru Advent Calendar Battle 2021!
Since the holidays is a busy period for everyone, and there are fans who don't create, we decided to make this a non-creation event, which will run from 1st Dec - 31st Jan!
How It Works:
This is a trope battle to find out which holiday trope is the best, so we want you to nominate a trope! You can do this here from 1st - 30th Nov!

Each week, from 1st Dec, you will vote on your favourite tropes; and at the end of the week, the bottom three (the ones with the least amount of votes) will be removed from the list.

In the final vote, the trope with the highest amount of votes will be the winner; and the person who nominated the winning trope will receive a prize of a ficlet 500 - 1000 words, using the trope they submitted!

Like an advent calendar, there will be 24 tropes to choose from for the main event, so if there are more than 24 nominations, there will be a preliminary round so that everybody gets a chance to compete!
If you have any questions, please don't hesitate to ask!
We hope you can join us for this event!