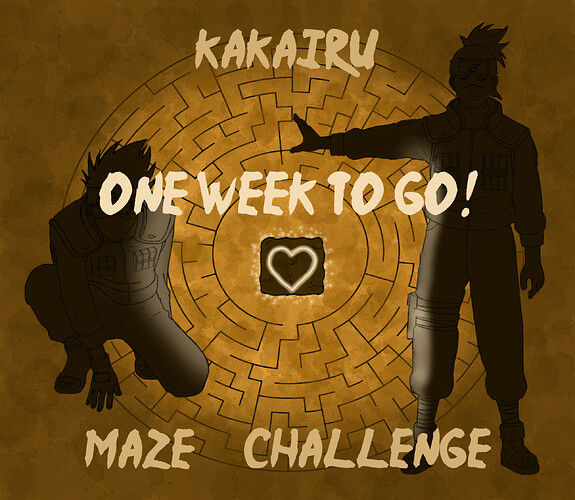 We are now in the final week of the KakaIru Maze Challenge 2021!
Creators have until 15th September (Kakashi's Birthday!) to wrap things up and complete their mission!
There have been some amazing creations so far, which you can find by taking a look at our weekly updates; and so far, four amazing people have completed the challenge!
Good luck to those who are left. We hope you can help Kakashi reunite with Iruka in time!