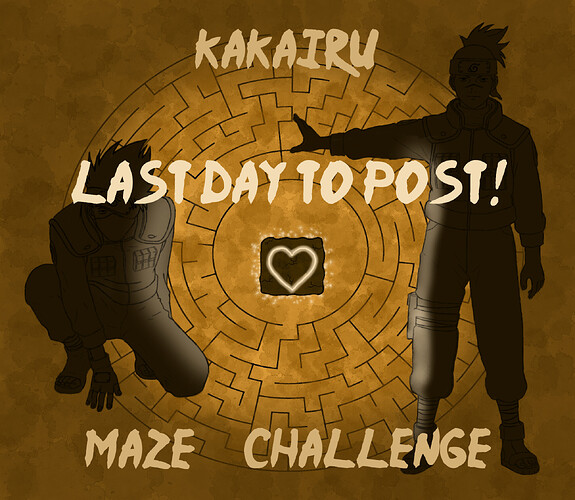 Today is Kakashi's birthday, and that means it is also the LAST DAY for creators to post their creations for the KakaIru Maze Challenge 2021!
The quicker you do it, the quicker Kakashi gets to celebrate his birthday with his special someone!
There have been some amazing creations so far, which you can find by taking a look at our final weekly update; and so far, four amazing people have completed the challenge!
Can we get even more in these final hours?

Good luck to everyone working on last minute pieces. We hope you can help Kakashi reunite with Iruka in time!