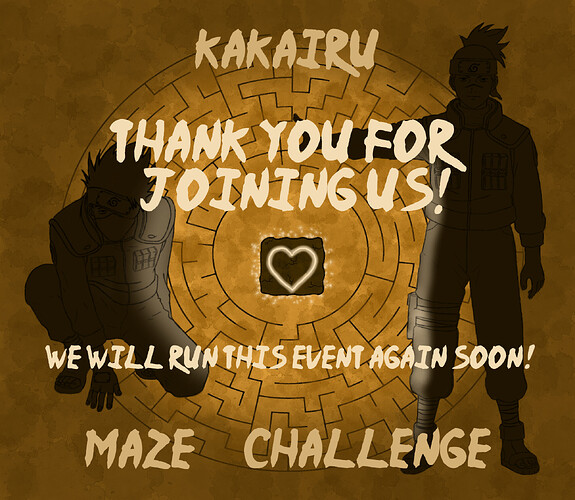 The KakaIru Maze Challenge 2021 is officially over! From today on, you will no longer be able to submit anything for the event.
Thank you to everyone who participated - your work is fantastic, and we love absolutely everything you made! There is so much talent here

We will be sharing the masterpost very shortly, so keep your eyes peeled for our exciting post!
We plan on running the KakaIru Maze Challenge again; and would love for you to answer a few questions in our quick feedback survey, so that we know where to improve

The survey will close on 30th Sep.
We also invite you to read the entirety of A Konoha Tale, which is now available for everyone to enjoy! You may have seen the first 3 parts already, but only the winners of the challenge have seen the ending

Thank you for joining us! We hope you enjoyed the event!