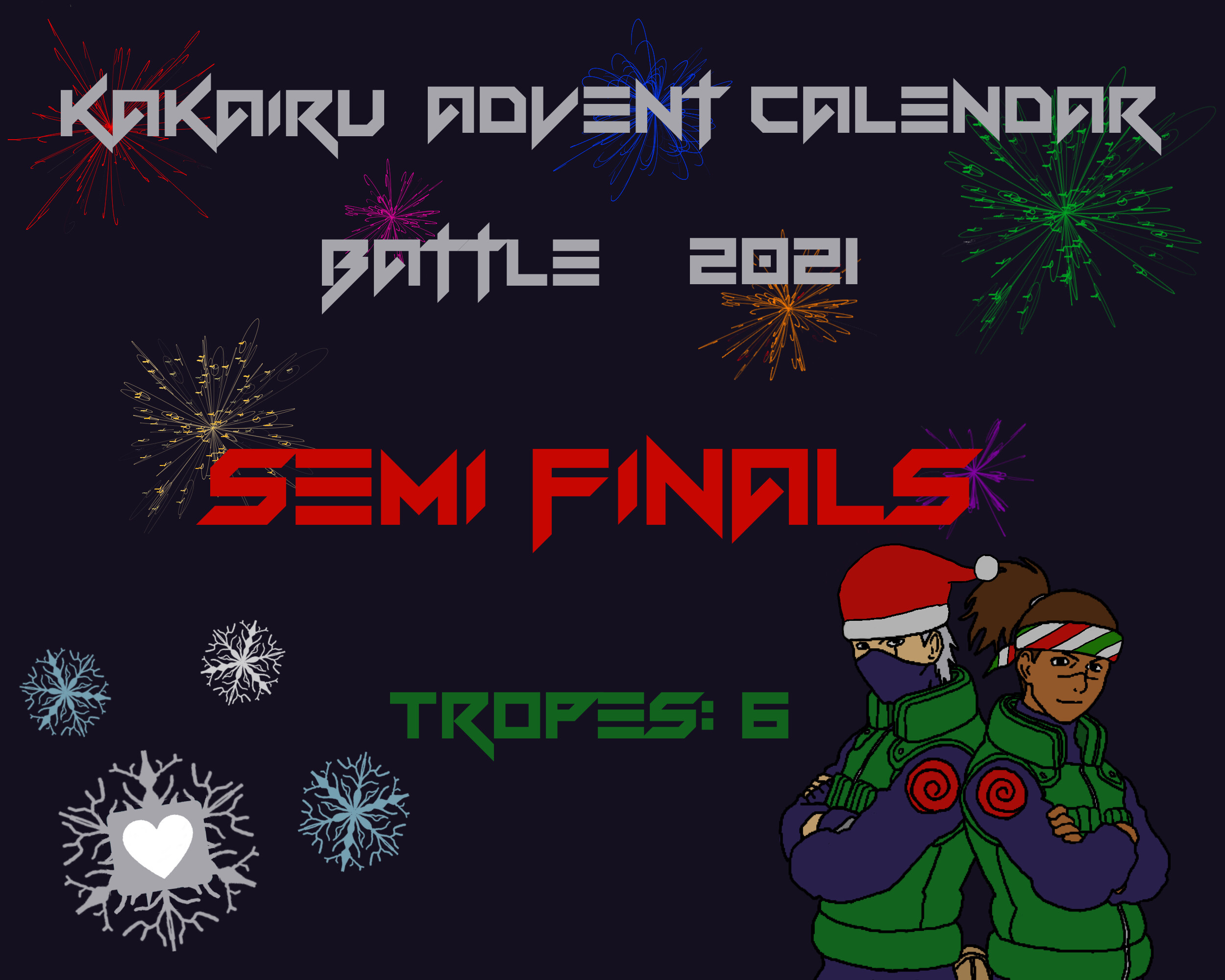 Woohoo! We've finally reached the semi-finals! Congratulations to everyone who has made it this far!
These are the people competing for the finals, and the chance to win a small fic using the trope they nominated:
@bells - Creating new (family) traditions
@esme_3 - Slipping on ice, and the other catches them
@kage - The ninken being used to deliver gifts
@llsilvertail - Caught in the Snow
@Mandapandabug - Unintentional snowball fight
@sweetysamaa - Cozy evening by the fireplace
Good luck to the Top Six! We hope you make it through to the finals!

As usual, another three tropes will go at the end of the week, so check out the poll below to make your second-last vote!
Mod @kakairu-shrine has also written a drabble that you can read in the comments or on ao3!
We hope you're enjoying the last of the event!
Unintentional snowball fight
Creating new (family) traditions
Cozy evening by the fireplace
Slipping on ice, and the other catches them
The ninken being used to deliver gifts
Caught in the snow