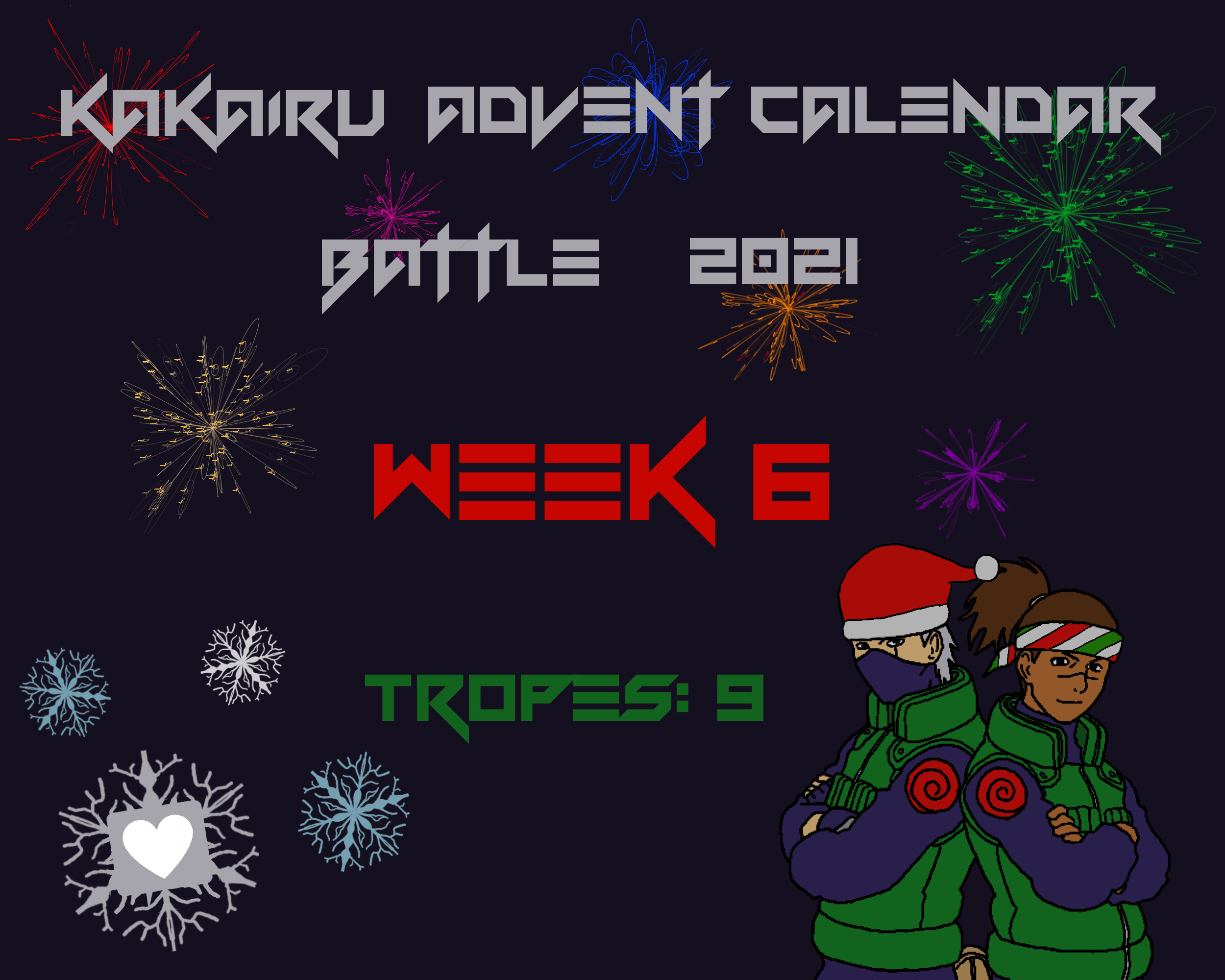 Wow, we've officially reached the single digits! And since the next round is the semi-finals, we think it's time to reveal who is still in the battle!
In no particular order:
@llsilvertail - Caught in the Snow
@sweetysamaa - Cozy evening by the fireplace
@bells - Creating new (family) traditions
JmmSol - One being included on holiday's traditions from the other and their family (they're from a different country and have a different culture)
@gigi - One gets cold easily, the other is a heater
@hkandi - One heavily dislikes the holidays, the other loves them
@esme_3 - Slipping on ice, and the other catches them
@kage - The ninken being used to deliver gifts
@Mandapandabug - Unintentional snowball fight
Good luck to everyone who's left! We hope you make it through to the next round!

As usual, another three tropes will go at the end of the week, so check out the poll below to see which ones made it through, and vote on your favourites again!
Mod @kakairu-shrine has also written a drabble that you can read in the comments or on ao3!
We hope you're enjoying the event so far!
The ninken being used to deliver gifts
Slipping on ice, and the other catches them
Cozy evening by the fireplace
One heavily dislikes the holidays, the other loves them
One gets cold easily, the other is a heater
Creating new (family) traditions
Caught in the snow
Unintentional snowball fight
One being included on holiday's traditions from the other and their family (they're from a different country and have a different culture)