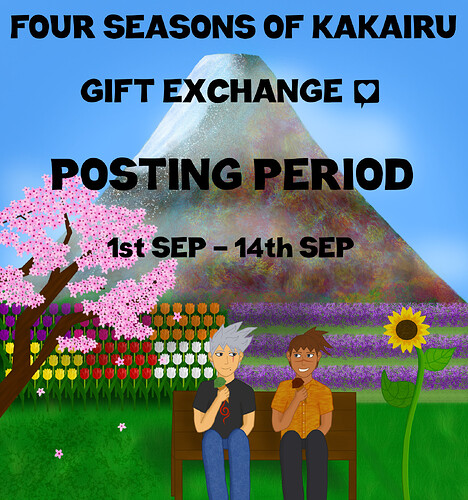 Hey guys! The day you've all been waiting for is finally here! Yes, that's right, the Posting Period for the Four Seasons of KakaIru Gift Exchange is now open!

If you are a participant, you can start exchanging your gifts from now, until 14th September!
Where to post:
All tagged work will be shared by us, and a masterpost will be created at the end of the event!
If you have any questions, please don't hesitate to contact us!
We can't wait to see your amazing gifts!