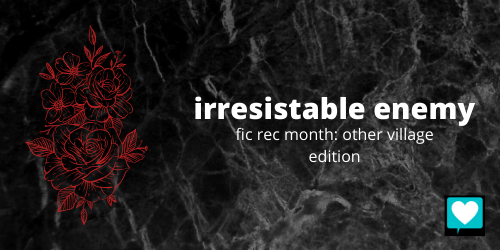 Welcome to the kakairu.rocks Fic Rec Month: Other Villages Edition!
Love transcends the boundaries drawn by men to divide men. Someone who doesn't share the same experiences with you - to fall for them and connect with them despite that, that only speaks to the strength of human emotions!
Also, sometimes the best way to find a partner is to best them in combat (or traps.)
This month, we're focusing on fics that focus on either Kakashi or Iruka (or both!) being from different villages. Do they encounter each other peacefully, as fellow shinobi who would offer help to another in need? Or are they on the opposite sides of a mission, a battle, or a fight? Either way is good, as long as they learn to look past their differences and see the good that could come of them within.
We'll be accepting fic recs for this theme from today onwards! Here's a template for you to follow, if you're not in a hurry:
Title:
Author:
Summary:
Link:
Tell us what you love about this fic!:
And if you want to recommend your own fanfic, go right ahead too! Feel free to DM either mod if you're unsure whether the fic you want to nominate fits the bill