I don't know if I'm going to add anymore Pokemon or not, so I'm just posting as is. This was inspired by the Pokemon AU discussion!
I spy a mischievous little trio behind the bush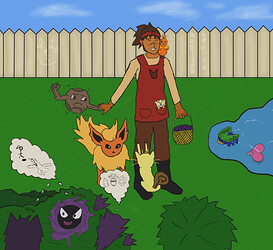 And while I'm at it, here's the punk trainer Kakashi I made for Kakashi Week!