Yo !
It's me again :')
I saw a christmas drawinf and it made me want to share mine, even if it s not Christmas anymore xD.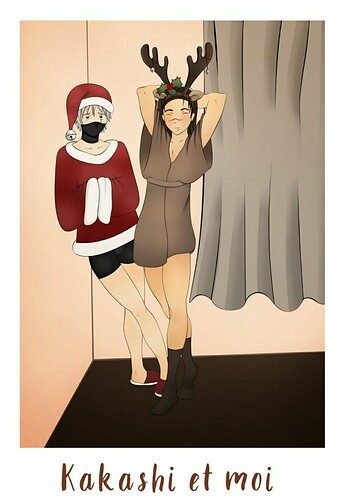 I drew it especially for my kakairu christmas fic. It has to be considered as a photography (by Sukea)
A little summury just translated, i hope it's okay to share it

, but I can't share this drawing without. It goes hand in hand >.<
He is obsessed with this question: who is Sukea?
Who is this mysterious man with an angel's face, who disappeared as quickly as he appeared, after stealing his heart four years earlier?
The answer may be right in front of his eyes, as he confides in Rokudaime Hokage, thanks to alcohol, who seems to be suffering just as much as he does from loneliness on Christmas evening.
I hope you will enjoy this fanart

(Now I m going to sleep, I swear)