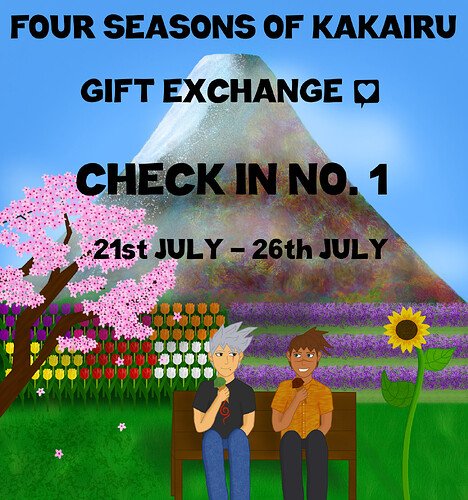 Hey guys, if you're participating in the Four Seasons of KakaIru Gift Exchange, it's time for your first check in!
We would simply like for you to tell us where you're at in the creative process, and confirm that you've begun working on your gift.
Please contact either mod @kaoruhana or myself on any of our (or the forum) socials (discord, forum, Tumblr, Twitter, etc.) by 26th July and let us know where you're at!
If you have any questions, please don't hesitate to ask!