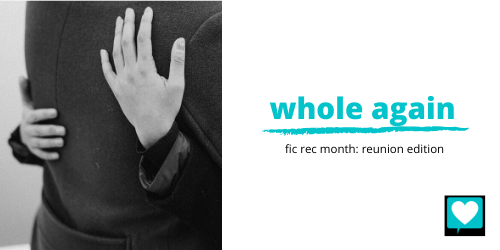 Welcome to the kakairu.rocks Fic Rec Month: Reunion Edition!
This month's theme reflects our wishes to survive our troubles and reunite with our loved ones, no matter the hardships we face. We tried to include many different interpretations of this theme, from simply missing one another to years spent apart until finally meeting again.
We hope you enjoy these works, and please don't forget to show the authors some love if you do via kudos or comments!
Did we miss your favourite? Do you know a fic or art that fits this month's theme? Please share it in the comments below!