We have decided to host a Seasonal Raffle every three months, and a bigger End of Year Raffle at the end of each year for our wonderful members! But there is a catch. To get entry into any of the raffles, you need to complete Forum Missions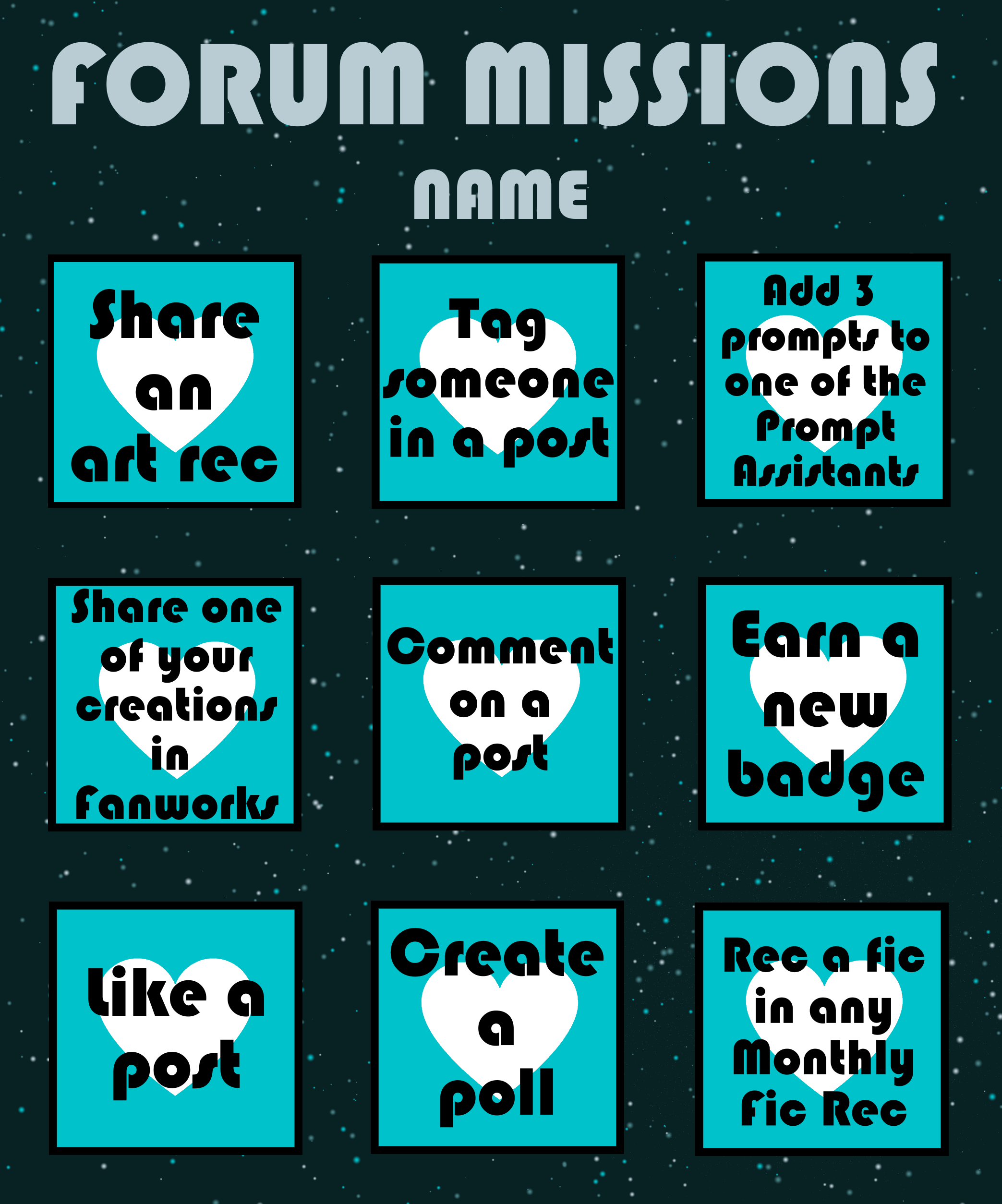 How It Works:
Sign up for a 3x3 Mission card
Do the assigned tasks (Like a post, vote on something, share a fic rec, etc.)
When you get a line, contact a mod to go into the current Seasonal Raffle
Optional: Complete a full card & contact a mod to get entry into the End of Year Raffle. If you don't get any full cards within the year, you will need to get a line on three different cards in the same year to qualify.
Seasonal Raffle prize = 500 word ficlet
End of Year Raffle prize = 1.5+k word fic
Rules:
One card per person for each Seasonal Raffle. There will be four in total.
Even if a single task can cover more than one square, you can only cross off one square
You can only use the card you were given for the current season to complete missions - no old cards allowed!
For entry into the End of Year Raffle, only progress from the current year will count
Ranks & Leaderboard:
Even if you get a full card early in the year, continue to sign up for & do Forum Missions, because you will have the opportunity to earn a Rank badge based on how much you accomplish; and we will be sharing an opt-in leaderboard at the end of year so you can challenge your friends!
Requirements for each rank: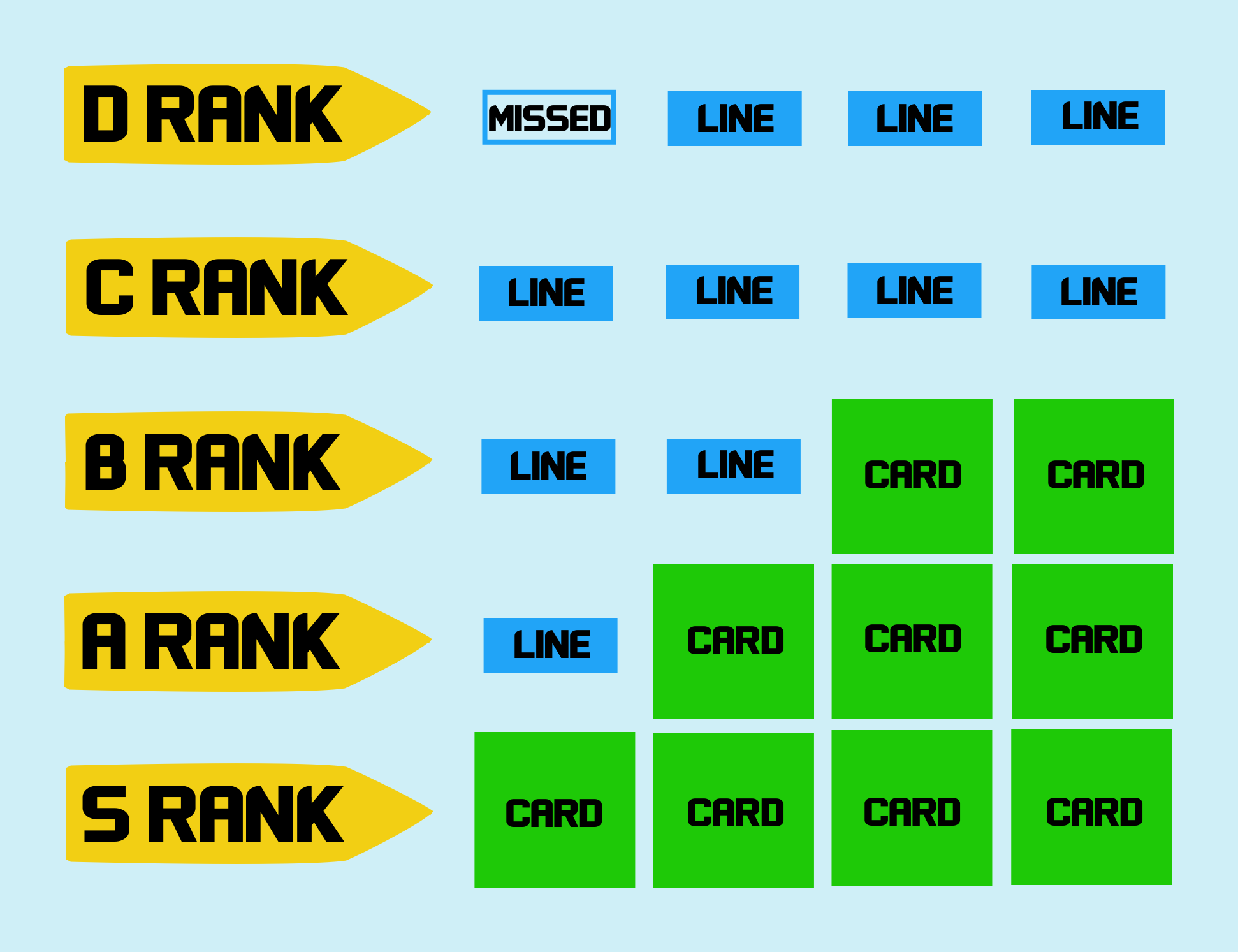 D Rank: a line on 3 cards, 1 missed card
C Rank: a line on 4 cards
B Rank: a line on 2 cards, 2 full cards
A Rank: a line on 1 card, 3 full cards
S Rank: 4 full cards
If you have any questions, please don't hesitate to ask!